No description available. Want to contribute? Register or login to edit this post with your description, screenshot, files, and more!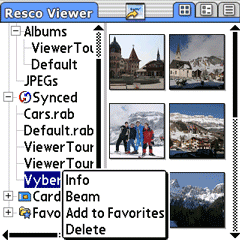 Resco Viewer is an image viewer with file browser for Palm OS 5. It can either be used standalone or as an extension of Resco Explorer for an all-in-one file manager experience. (Note: Requires installation to RAM to integrate with Resco Explorer.)
It also features light ...