No description available. Want to contribute? Register or login to edit this post with your description, screenshot, files, and more!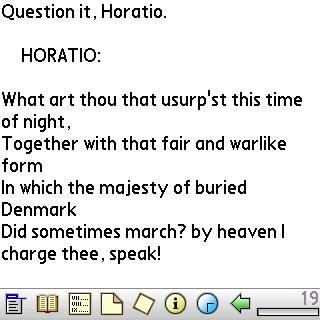 The premiere eBook reader for Palm OS, originally by Peanut Press before being acquired by Palm Digital Media.
eReader supports documents in PalmDOC format with the .pdb extension. Docs may be kept in internal storage or on the SD card in SD:\PALM\Launcher or ...